Looking for something fun to do with your family? The Eagle Historical Society has put together an Historic Village Walk (or drive) that will take you to memorable sights in Eagle history. The tour is about 1.5 miles long, and you can start anywhere along the way.
You will be thrilled to find nuggets of history as you explore stories, people and places that have made Eagle the cozy place it is today.
Use your smartphone to connect to an online guide by using a QR Reader App and clicking on the QR Code located on page 2. Have fun and enjoy the tour.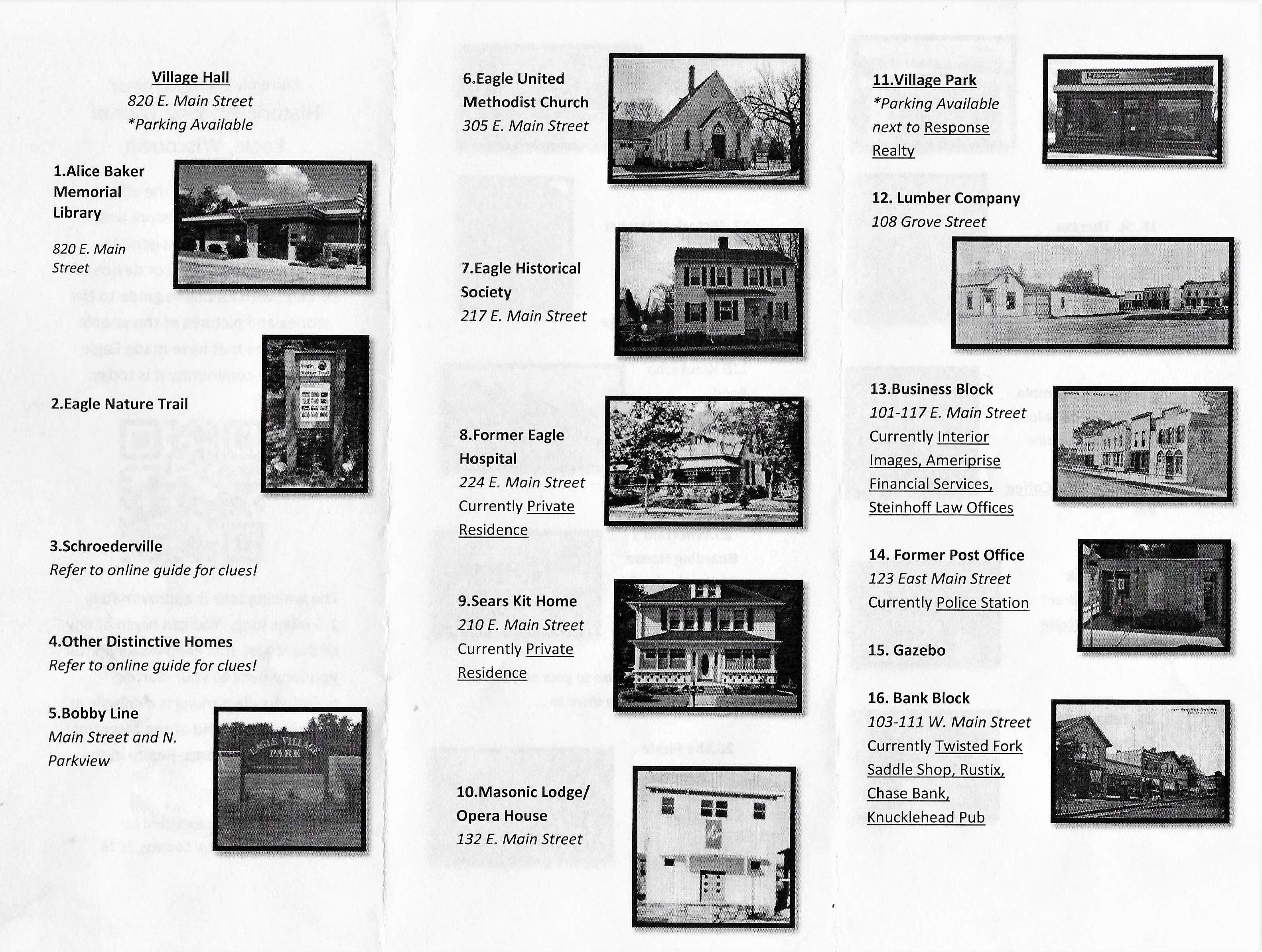 (Click on the QR Code in the image above for detailed information on your tour.)
____________________________________
Courtesy of your friends at the Eagle Historical Society, Eagle Wisconsin!