Before and after photos of two books that were repaired by Grimm Book Bindery in Madison. Both books are used for research at our Historical Society Research Library.
One is titled "Portrait and Biographical Record of Waukesha County (1894)".
The other is titled "The History of Waukesha County (MDCCCLXXX)".
Do you remember how to read Roman numerals? What year is this.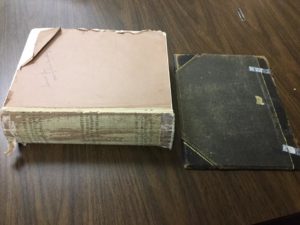 **************************************************************************************************************